Register
Login
Safer Gambling
Safer Gambling
Help
Help
General Terms & Conditions for all Offers and Bonuses
[V. 1.0, 08.03.2023 – 31.12.2023]
General Terms & Conditions for all Offers and Bonuses
1. All offers/bonuses/promotions are available exclusively for Cyprus residents.
2. Only one offers/bonus/promotional scheme can be active at any time.
3. For any offer/bonus/promotion, the Company's Terms & Conditions apply automatically
4. The Company reserves the right to proceed with account verification (KYC) at any time.
5. Participating customers are deemed to have read, accepted, and agreed to these Terms & Conditions for the entire period of the promotion.
6. The Company reserves the right to remove the offer/bonus/promotion and/or refuse to provide it to a customer if the customer violates the Company's Terms & Conditions or if the Company becomes aware that the customer is attempting to exploit or abuse the provided offer/bonus/promotion.
7. The Company reserves the right to cancel any offer/bonus/promotion at any time and withhold the total amount of the bonus (bonus and winnings resulting from its use) from an account which is considered to be abusing the bonus by placing conflicting bets to meet the rollover requirements of the bonus.
8. All promotions/offers/bonuses are only available to one (1) betting account per person, email address, telephone number, computer, or any devices, or IP address.
9. The company reserves the right to modify the terms of the offer upon relevant approval of the National Betting Authority and to inform the customer, to withdraw it at any time and/or to limit its availability to certain customers at its discretion. In the event of a change in the terms of the offer or its withdrawal, the terms will remain in force for customers who have already received the said offer at the time of its acceptance, unless they accept the new terms in case of change.

Regulations
Information
Safer Gambling
Safer Gambling
Company
Gambling can be addictive. Play responsibly.
Access to persons under 18 years of age is strictly prohibited by law.
License
The website is operated by the company I.T.S Infinity Technology Solutions CY Ltd with registration number HE 399558 and registered office at Arch. Makariou III Street, 80, Panos Englezos Building, 5th floor, Address/Gr. 500, 1077 Nicosia, Cyprus. The company's activities are licensed and supervised by the National Betting Authority (NBA) under the licence of Class B Bookmaker
(B016) - which is valid from February 10, 2023 until February 9, 2025..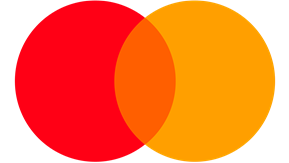 © 2022 in2bet.com.cy. ALL RIGHTS RESERVED.