Register
Login
Safer Gambling
Safer Gambling
Help
Help
World Cup 2022
Cookies Policy
This policy was last updated on: 10th February 2021
In2bet is obliged to inform its customers that it uses "cookies" on the specific website. When browsing the in2bet page for the first time, we ask you to accept this and if you continue browsing the website, you have accepted the use of cookies.
What are Cookies
A cookie is a piece of data that a website can send to your browser, which can then be stored on your hard drive. Every time you visit the in2bet website, a cookie is issued to record your use of the website. In addition, each time you log in to your account, the web server will issue you a cookie to certify you as the account holder. You can control the use of cookies by setting your browser to notify you when you receive a cookie, giving you the opportunity to accept or reject it.
Why do we use Cookies?
The main purpose of cookies is to collect data about the activity of players on our website. This helps us see which parts of our website are the most popular and which sections need improvements. Also the information is used for statistics and all the information collected will only be used for the benefit of in2bet - you do not need to worry about the leakage of browser information to third parties, as in2bet takes the privacy of players very seriously. It's also a good idea to keep in mind that all the data collected will help in2bet keep the website up to date with the needs and requirements of our players.
How to delete Cookies?
The customer has the option to delete cookies that have been stored in the past or block them from tracking browsers. However, the customer should bear in mind that blocking the operation of cookies reduces the user experience and hinders the smooth operation of the Website.
For more information on managing or deleting cookies, please visit https://computer.howstuffworks.com or the website https://www.allaboutcookies.org The "Help" function of the Web Browser contains information about how to delete cookies.
Changes in Cookies Policy
We reserve the right to change our cookies policy and we will appropriately notify you when these changes take effect.
Notification On Cookies Policy Update
Our Website will notify you of any changes to this Policy before they are applied. We advise you to check this Policy regularly for the most relevant information. By using our website, you acknowledge that you agree to the changes in the Cookies Policy.
If you have any questions about cookies, do not hesitate to contact our customer support via live chat or email: support@in2bet.com.cy

Support
Safer Gambling
Safer Gambling
Company
Gambling can be addictive. Play responsibly.
Access to persons under 18 years of age is strictly prohibited by law.
License
in2bet.com.cy is operated by, I.T.S. Infinity Technology Solutions CY Limited, Arch. Makariou III, 80 ,Panou Englezou Building, 5th Floor Flat/Office 500, 1077, Nicosia, Cyprus, HE399558, is licensed and regulated by The National Betting Authority of Cyprus.
(License Number: B016) - Valid from: 10/2/2021 - 9/2/2023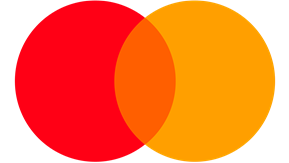 © 2022 in2bet.com.cy. ALL RIGHTS RESERVED.